Our Story
      The Cabidor is the flagship product of Hingenuity, Inc., a small, family business based in Naples, Florida. At Hingenuity, we are passionate about offering innovative, convenient storage solutions that our customers will LOVE, and won't stop until Cabidor is a household name!  
     Hingenuity, Inc. is the epitome of the American dream.  We started as three family members armed with only an idea for a new invention, and a determination to make it a reality.  We spent years perfecting the concept, building and testing prototypes, and we finally launched the product with 100 units to sell locally.  We were more than pleasantly surprised by the reaction of our first customers, and we knew we had something special.
       Our local success emboldened us to enter the Cabidor in several new product contests at some of the biggest trade shows in the USA, and we were shocked when we won them all.  We then began receiving orders from major retailers, and we were fortunate enough to gain some national media exposure.  Our little nights and weekends side project turned in to a full time business that required all of our attention in a matter of weeks.
     As we grew, we had to overcome many challenges as we learned how to build and run a manufacturing and e-commerce business with no prior experience.  Although the learning curve was steep, the experience we gained during the formative days of our business has proven invaluable.    
      Our family is just as passionate about the Cabidor today as we were when we started our company.  We continue to strive to produce high quality storage products that improve the daily lives of our customers.  Every owner and employee is a member of our family, and we stand behind our product.  We realize how fortunate we are to have such great customers, and our family will do whatever we can to make each and every Cabidor customer's experience an excellent one.   
Sincerely,
Our Mission
Minimize clutter and maximize space with Cabidor storage cabinets
Why Cabidor?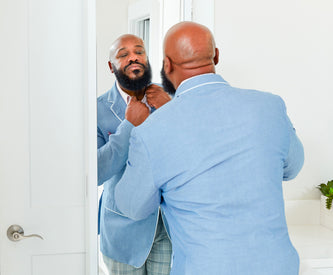 SLEEK DESIGN
Design For All
Design is everywhere — from the household items we use everyday, to the transportation we take to work. We're focused on making great design for the home that's friendly & approachable as well.
REDUCE CLUTTER
Organization Solutions
We believe that you can solve big problems with meaningful design. We're thoughtful about how our products are made & how they become a part of your life.
FREE SHIPPING

EASY INSTALLATION

30-Day Returns
Find the right Cabidor for you
Classic Storage Cabinet
The Cabidor Classic
219.99
The original Cabidor that includes adjustable shelving and a white façade that conceals your stored items.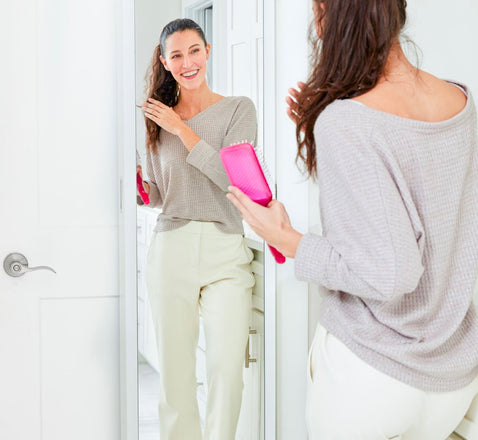 Deluxe Mirrored Storage Cabinet
The Deluxe Model
$259.99
Deluxe model featuring customizable shelving, with an exterior framed mirror that conceals your stored items.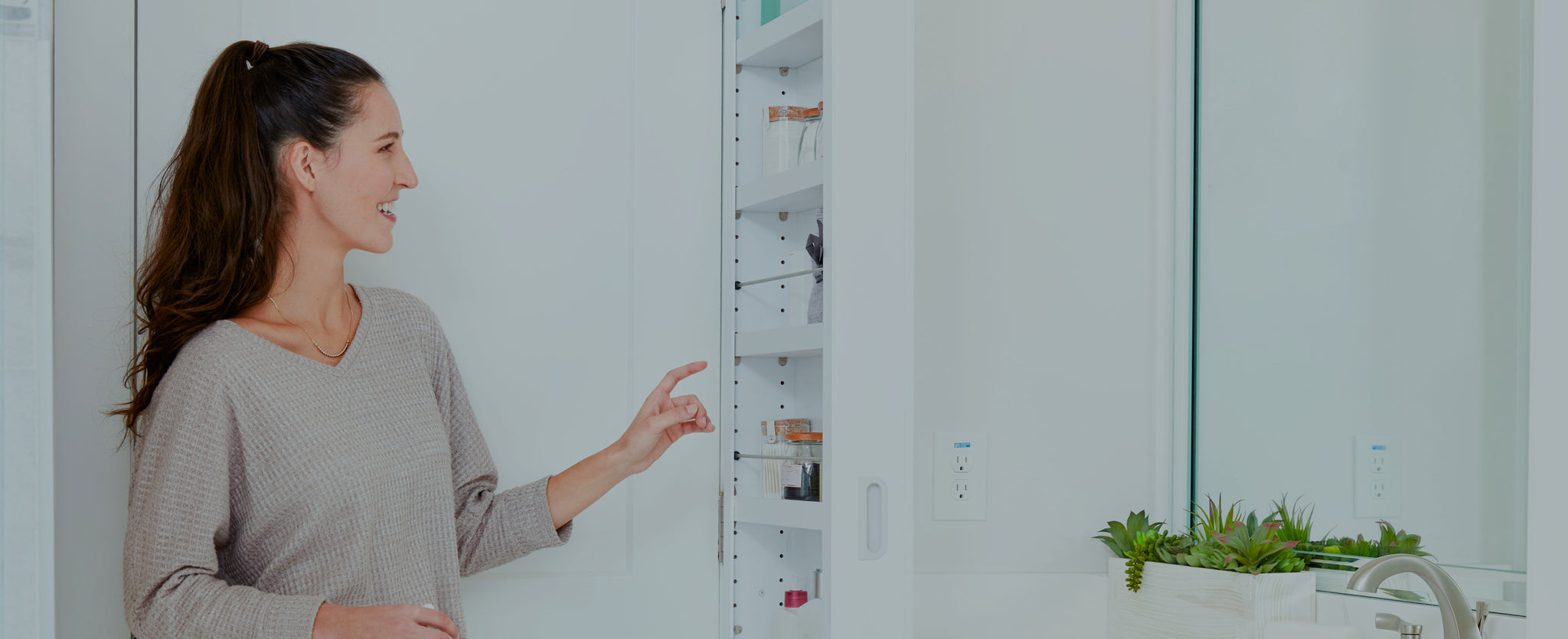 Read why customers love Cabidor!
Financing options available with